COVID-19 Office Update
The health and safety of our employees and practice members remains our top priority. Please make note of the following office protocols:
MEDICAL FACE MASKS ARE REQUIRED FOR PRACTICE MEMBERS 12 AND OLDER, REGARDLESS OF VACCINATION STATUS.

All Chiropractors, Laser Therapists, and staff members will be required to wear a face mask in our office.
COVID-19 Screening forms will no longer be required for each appointment.
Our reception area, treatment rooms, and washroom will continue to be thoroughly cleaned between each patient.
A maximum of four (4) practice members will be allowed in our reception area at a time. Please check in with the front desk upon arrival and we will inform you when the treatment room will be ready. You may be asked to wait outside the front doors for a few minutes while we prepare for your appointment.
The plexiglass barrier will remain at the front desk – we kindly ask that you do not touch the plexiglass or place any personal items on the desk.
Things you can do to minimize any risk to the public:
If you have tested positive for COVID-19 or have been in contact with anyone who has tested positive for COVID-19, we ask you to postpone your appointment by a minimum of 14 days or until you have a negative COVID-19 test result.
Stay home if you are experiencing symptoms of cold and flu. If you have an appointment scheduled and you feel under the weather, please contact our office as soon as possible to reschedule your appointment.
Wash your hands often. We kindly ask that each practice member washes their hands or uses the hand sanitizer provided when entering and exiting our office.
Avoid touching your eyes, nose, and mouth with unwashed hands.
Cover coughs and sneezes! Cover your mouth and nose with a tissue when you cough or sneeze or use the inside of your elbow if a tissue is not available. Immediately wash your hands after coughing or sneezing. *We have tissues available at the front desk*
If at any time during your visit with us you feel uncomfortable or unsafe, PLEASE communicate that to one of the team members or the Chiropractor and we will do everything in our power to resolve it and help you feel safe or reschedule your appointment.
You and your family's health are our primary concern. A properly functioning spine and nerve system is key to regaining and maintaining good health and we are more committed than ever to provide this health enhancing care once again to you and your family.
---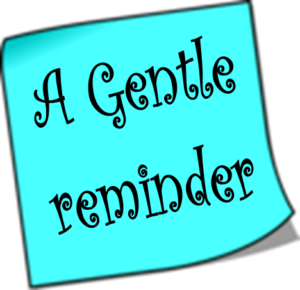 Appointment Scheduling
Our appointment booking system has undergone some transformation in order to keep you safe. We are spacing out appointments to allow us time to thoroughly clean in between each appointment and to minimize the number of patients in the office at one time so we can safely maintain physical distance protocols. Due to this, there are fewer appointment times available and there may be a longer wait to see the Chiropractor.
Please be assured that we are doing everything we can to get our practice members back into the office in a timely manner.
---
Please call the office to schedule your next appointment. We look forward to seeing you soon!
Dr. Kim & Dr. Pierre DesLauriers